Actions area
Want to take concrete measures to improve safety, quality, and sustainability practices across your transportation and logistics operations?
Over the last three decades, transport remains the only sector to have seen greenhouse gas (GHG) emissions increase, rising 33.5% according to the European Environmental Agency. Heavy vehicles used for transporting freight, as commonly used in the chemical sector, have the highest levels of emissions because technologies to decarbonise them are still at an early development stage.
Recently, SQAS introduced specific new requirements to help companies measure and reduce their GHG emissions. For example, a transport company should measure the fuel consumed, calculate the GHG emissions based on a defined methodology and implement a programme to reduce them. Since January 2022, more than 1000 transport companies, tank cleaning stations, warehouses, transfer terminals, container depots, and chemicals distributors have been assessed under these new requirements.
Our requirements are in line with the European Commission's Sustainable and Smart Mobility Strategy and also support the upcoming directive CountEmissions-EU that will require harmonised measuring, reporting and reduction of GHG emissions of transport companies. Cefic now wants to see SQAS recognized as the standard methodology that supports the chemical industry to deliver on Europe's mobility objectives.
Plastic pellet loss is a concern for the chemical industry. These small plastic beads are used as raw material to produce various plastic products, but even under high controls they can be released into the environment during production, transportation and storage. This loss can cause harm to wildlife, marine life, and ecosystems, and contributes to the increasing amount of plastic pollution in our oceans and landfills.
In 2019, following a call from the European Commission to step up actions to combat pellet loss, Plastics Europe and European Plastic Converters associations united, and the Operation Clean Sweep (OCS) certification scheme was born. This scheme audits plastics pellets producers and plastics converters through certification bodies. In late 2022, the OCS board, consisting of representatives from environmental authorities, the European Commission, NGOs, certification bodies and industry, agreed to recognise SQAS as an alternative assessment system  to the "Operation clean Sweep Certification Scheme".
It means that SQAS assessed companies no longer need to obtain additional OCS certification to ensure that their operations have all the safeguards in place to prevent unintentional loss of plastic pellets.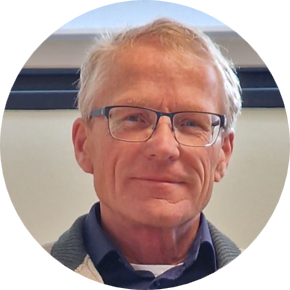 "I am convinced that the latest SQAS assessment provides, not only the tool to verify our companies, but also creates personal awareness among the members of our companies and our industry. And it's not only limited to that, it also creates understanding and behavioural adaptation in our private lives how to handle plastics."
On tackling plastic pellets loss.
Erwin Spaanderman
Director/Boad Member, PANALON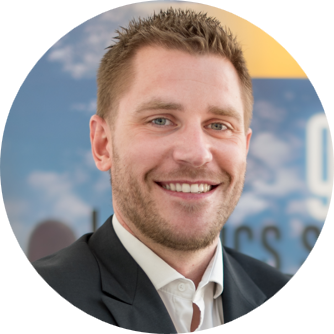 "SQAS provides a comprehensive evaluation of our environmental impacts, including emissions, enabling us to identify areas for improvement and supporting us in critically reviewing our operational performance. The assessment system is a valuable tool for promoting sustainable practices throughout our supply chain and ensuring that we operate environmentally responsibly."
On tackling greenhouse gas emissions.
Michael Vetter
Head of SHEQ & Training, Bertschi